Value added assessment of school performance is a breakthrough in the measurement of educational performance. It tells users how much students' gained in achievement in the just-completed year relative to their past rate of educational progress–irrespective of starting level and the various social, economic, ethnic, and other factors thought to limit or enhance student learning. Value-added scores, however, are limited to grades 4 through 8, i.e., grades in which there is standardized testing in the same subjects.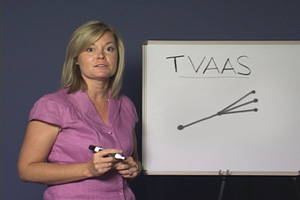 Tennessee Assessment Model
For the past ten years, the Education Consumers Foundation has collected and analyzed value-added data from the Tennessee Value-Added Assessment system (TVAAS), the most sophisticated value-added system in the country.