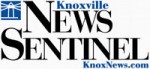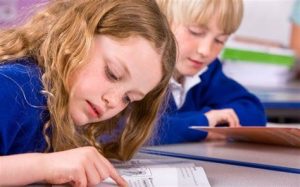 June 1, 2013
School System Must Stress Reading Skills
Recently, the News Sentinel opined that the Knox County Schools did the right thing by asking staff at one of the District's lowest performing schools to reapply for their jobs.
We agree.
It was a drastic step, but drastic action was needed. Everyone's first reaction was to think about the teachers; but what about these children—and not just the ones enrolled in Sarah Moore Greene?
Knox County has approximately 3,940 children enrolled in 3rd grade. Only half have mastered reading. The problem existed long before Dr. McIntyre became superintendent and will continue unless citizens inform themselves and insist that their school board focus on the problem.
Mayor Tim Burchett's 2012 budget message was right: Improved early reading has to be Knox County's top educational priority. It is the gateway to everything else. See the accompanying chart to see just how far some schools need to go.
About 70% of students at the "basic" or "below basic" levels in reading will either drop out or be among the thousands who graduate from high school unprepared for college or a career. Most are economically disadvantaged; and in the absence of sound reading skills, they are likely to remain so— even if they have the very best teachers. Jobs that pay family-sustaining wages generally require education beyond high school.
For the moment, set aside the privations that will be suffered by the students and consider the costs to taxpayers. Compared to graduates who are ready to enter a career or succeed in college, every Knoxville-area student who drops out or who graduates unready for college or work adds an estimated $39,000 to lifetime government outlays for health care, public assistance, law enforcement, and education.
The resulting fiscal burden is substantial. This year's graduates were 3rd graders in 2003. By looking at Tennessee's school testing archive, we can see that their numbers were about the same as third graders today, and we can predict that approximately 1,381 of them have either dropped out or will be graduating unprepared for college or the workplace.
At $39,000 per student, this year's cohort will add $53.8 million to state, local, and federal outlays over their working lifetimes. That includes $16.1 million paid out by Knox County and Tennessee alone.
If those numbers are not dismaying, consider that similar graduating classes have been entering the adult workforce for decades and will continue to do so until Knox County boosts the number of 3rd graders who can read proficiently. The added tax burden is staggering and the lost productivity is incalculable.
In truth, these numbers could be substantially reduced with changes in early learning programs.
Disadvantaged children typically arrive at kindergarten one to three grade levels behind their more advantaged peers. Unless accelerated early instruction catches them up, demography becomes destiny. They stay behind and fall further behind as schooling shifts from "learning to read" to "reading to learn."
Happily, there are early reading programs that can bring 90% of children to the proficient level by grade 3, but they are not routinely used. One called Reading Mastery is being successfully used in several Kentucky and Virginia school districts by Knoxville's Elgin Foundation. The program's "secret ingredient" isn't super teachers; it is a scripted curriculum that systematically teaches the needed knowledge and skills, one step at a time. Hundreds of teachers, aides, and volunteers are teaching children to read by following a carefully researched learning sequence.
We published a small book that describes the methodology. Titled Clear Teaching, it is a free download from our website.
Teachers are often zealous proponents their preferred teaching methods; but with the support of the school board and the public, surely Dr. McIntyre can find a school or two that is dissatisfied with their present results and willing to change. Then, after a year or two, everyone will be able to see the results and compare their school to that benchmark.
J.E. Stone, Ed.D. is President and CEO of Education Consumers Foundation. For data on your school and more about Clear Teaching, visit www.education–consumers.org.