[custom_frame_left shadow="on"]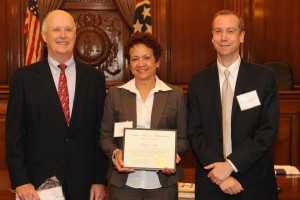 [/custom_frame_left]
Second Place, Middle Division, Elementary Schools
Barbara Sales, Principal
307 Baird Lane
Murfreesboro, TN 37130
Murfreesboro Schools 
Visit website
Reporting on the Award: Daily News Journal
Recipe For Success:
A NASA Explorer School's Recipe for Success
"Our mission is to assure the academic and personal success of each child, by  motivating each student to do their best, challenging each student at their academic level and shaping each student to be a leader."
Failure is not an option!
There is a vision of excellence throughout the school.  Anytime we do well, we celebrate, celebrate, celebrate and then immediately begin planning for the next challenge.
These are the non-negotiable items for our school.
We agree that we must first reach students to teach students.  It takes the whole village to educate the "whole child."
We respect each other and value what each member of our community brings to the table
We must all be available for learning each day; this includes all adults and all students.
We function as a community.  Every adult accepts the responsibility for every student's success.
Every child MUST show growth.  We craft an individualized learning plan for each child.
We must have data to prove our successes and drive our instruction by answering the tough questions:

Are our students learning?
How do we know?
What will we do if they are not learning?
What will we do if they already know the information?

We communicate what's important by monitoring it.
We have developed a community of collaboration and interdependence through nurturing, strategic scheduling and allocation of resources.  We filter all decisions through this lens:  "What is best for kids."
Students respond well to consistency and structure.  We put the parameters in place and monitor them for successful implementation.
We empower our students to take ownership in their own success.
We love what we do!