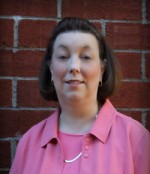 Third Place, Middle Division, Elementary Schools
Vicki Spann, Principal
220 Swift St. East
McEwen, TN 37101
Humphreys County Schools
Visit website
Recipe For Success:
"At McEwen Elementary we expect nothing less than our very best." Every morning selected students lead our entire school as we repeat that motto. We really expect students and staff to do their very best each day.
McEwen Elementary is a Pre-K through fifth grade school located in a small rural community. We have the best teachers and staff that you could ask for. Parents, community leaders, our Partner in Education (TVA—New Johnsonville Plant) and other local businesses all work together to help students meet high expectations. Many of our parents were former students at McEwen Elementary and continue to be involved as volunteers.
Since McEwen Elementary is a Title I and an inclusion school, everyone is committed to taking each student as far as they can during the school year. We believe that every student can learn, and our teachers work tirelessly to find a way to reach all students. The related arts teachers support classroom teachers in meeting state standards. Paraprofessionals are also a very important part of the team. Every paraprofessional works with small groups or individual students throughout the day.
Formative tests, including ThinkLink, S.T.A.R. Reading, S.T.A.R. Early Literacy, and other teacher evaluations give important statistical data that is used in making educational decisions throughout the year. We also use technology extensively including PowerPoint presentations and BrainPop. Study Island, Accelerated Reading, and Math Facts in a Flash are excellent programs that help to differentiate instruction. There is also great excitement within the school as we are now introducing SMART Board technology. It is hoped that, with professional development over the summer, this will be one more tool to help improve instructional techniques in the coming years.
We are blessed to have many programs and materials available for use in working with our students; however, none of this would make a difference if it were not for the caring teachers, paraprofessionals, other staff members, students, and parents. The recipe for success includes a lot of hard work by teachers, extra opportunities for reinforcement of skills guided by paraprofessionals, students who want to be successful, and parents who are willing to be involved. Yes, we expect nothing less than our very best….and that's just what we get!