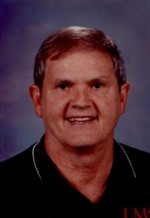 Second Place, Middle Division, K-8/Middle Schools
Dirk Ash, Principal
382 Stones River Rd.
LaVergne, TN 37086
Rutherford County Schools
Visit website
Recipe For Success:
The success of students, staff, faculty, and administration at LaVergne Middle School (LMS) relies upon two important ingredients, motivation and attention to detail.
Upon entering the school, students read that the mission of LMS is to enable all students to achieve excellence in learning, social responsibility, and self-worth. As students continue their walk down the hall, they see the "Star Wall of Fame" that recognizes students' achievement for Honor Roll and Principal's List. Each six weeks those students, along with those receiving academic medallions, enjoy breakfast with the Administration. Motivation is not only a key factor for our students, but also for the Faculty at LMS.
Teachers are encouraged to "Make A Difference" (MAD) in the lives of the children they teach. Each faculty meeting begins with the Administrative Team identifying and awarding a banner to a teacher that has been recognized as making a difference at LMS. Teachers are also awarded wooden tokens known as "MAD Money" which can be traded for various incentives. These reward programs are a great motivation tool for teachers and staff morale. While motivation contributes to the successes of LMS, attention to detail is another ingredient where our academic achievement is founded.
Using a data-driven approach, LMS incorporates researched-based instructional practices that increase proficiency. Teachers collaborate in weekly Professional Learning Community (PLC) meetings with their department and grade level teams to ensure effective methods are being practiced to attain student success. New teachers are assigned a mentor to assist with classroom management, instructional, and professional development strategies. Through the implementation of differentiated curricular and instructional resources, practices such as ICU, Overtime, Advisory, Credit Recovery and Remediation are the focus as we strive for academic excellence. Early intervention and establishing positive relationships with both students and parents are details that support the success of LMS.
The success and achievement of the students at LMS reflects on a recipe that combines motivating students while focusing on attention to details that enables students to achieve excellence in learning.