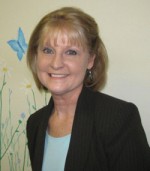 First Place, East Division, Elementary Schools
Sandra Vicars-Williams, Principal
1914 Burem Rd.
Rogersville, TN 37857
Hawkins County Schools
Visit website
Recipe For Success:
According to Robert Maynard Hutchins, "The objective of education is to prepare the young to educate themselves throughout their lives." That quote precisely embodies the vision of Keplar Elementary. We attribute our success to the utilization of all available resources, the belief that each child counts and can learn, and that the desire to learn must continue beyond the walls of our school.
Use of all available resources has been essential. Our staff works as a family unit to insure student needs are met. Our Principal, Literacy Leader, and classroom teachers meet frequently to assess student needs according to assessments based on TCAP and district-wide pacing guides for Reading/Language Arts and Math. Other data is acquired through DIBELS Benchmarks, ThinkLink, STAR, and Accelerated Reading. Once data is disaggregated, scientifically based instructional strategies are utilized, which have been gained through hours of professional development.
Technology is also of vital importance. The use of interactive whiteboards has helped engage students with instructional material in a variety of ways according to differences in learning styles.
Our school also sets aside intervention time for struggling students, which also occur before and after school, as well as during the summer enrichment program.
The belief that all children can learn and must continue to learn is a driving force at Keplar. We have raised the bar, and continue to elevate the expectations for our students. Through caring, consistency, and a sense of pride we are shaping the minds and souls of our students to succeed now and beyond.