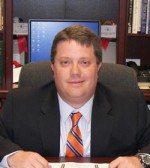 Third Place, East Division, K-8/Middle Schools
Shannon Grooms, Principal
4120 Big Creek Rd.
Hartford, TN 37753
Cocke County Schools
Visit website
Recipe For Success:
Grassy Fork Elementary School is a rural, community school located in Hartford, Tennessee. It is a multi-age school that houses kindergarten through eighth grade.
Grassy Fork Elementary School is a Title I school and has been awarded the Title I Top Ten Percent Honor for several years. The Title I funds have enabled Grassy Fork to have the staffing and money to accomplish its academic goals. At Grassy Fork, the Title I teacher is utilized to lower teacher to student ratios and give more students one on one opportunities. The Title I teacher is a dynamic instructor that teaches math and reading in a manner that most, if not all, students understand.
Data is the driving force of instruction at Grassy Fork Elementary. The data are analyzed by the principal and central office staff as soon as they are released. The principal gains an understanding of the data, and it is presented to the staff on the first day of in-service. The principal and staff spend time brainstorming on how to improve low areas in each grade level. The teachers analyze their own data to find areas of strength and areas that need to be strengthened. Then, teachers look at current students and write down the skills that each individual needs to improve in at all levels.
People are the driving force of our organization. The staff at Grassy Fork Elementary is amazing and one of the common factors in the success of the school. The staff at Grassy Fork Elementary School sacrifices time and schedules to do what is best for all students at the school. The staff at Grassy Fork truly cares for each other as well as the students. The staff and students at Grassy Fork are supported by a well organized and hardworking Central Office Staff, Director of Schools, and School Board Members that encourage and support all educational paths on which the school chooses to embark.
The parents and community members at Grassy Fork School are an intense part of the school's success. Parents at Grassy Fork are informed about all school events and come out in force to support everything from Bingo for Books to Drama Plays. The parents are more than willing to pick up students when teachers offer to do after school tutoring. Grassy Fork Elementary is truly a community school.
Therefore, the "recipe for success" at Grassy Fork Elementary is truly about hard work and people. The students, staff and community do all they can to give each student at Grassy Fork an opportunity for success.