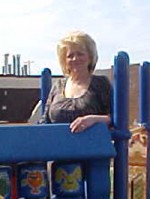 Third Place, East Division, Elementary Schools
Teresa Leonard, Principal
348 Christian Church Rd.
Gray, TN 37615
Washington County Schools
Visit website
Recipe For Success:
The recipe for success at Boones Creek Elementary involves multiple personnel and many other factors. Receiving the Most Effective School for the third time does not come easily, but there are definite consistencies which have been in place these three times.
Quality instruction by highly competent teachers is evident in all grade levels. In most cases, whole group instruction is used to introduce the new concept followed by small cooperative groups closely monitored by the teacher. Teachers focus on research-based strategies that are proven to be the most effective methods of teaching. Staff development is offered several times throughout the year at teacher request on the latest techniques in the most effective teaching strategies.
Teachers have a deep knowledge of the content, the order in which it should be taught, various methods in which to teach the skill, and how the students should be grouped for this instruction. Grade level teachers meet daily to adjust skills to be taught for the following day. Our school designed an individual pupil learning plan (PLP) which includes student individual test data, areas of strength, areas of need, interventions and the outcome. The PLP's are constantly updated by the teacher throughout the year. Report cards and all PLP's are reviewed by the Principal on a regular basis. Teachers are available for tutoring and enrichment in reading and math.
Parents support the teacher, the school and PTO. Parents are able to communicate with the teacher by using a daily communication folder. The PTO, Principal and teachers send frequent newsletters informing parents of upcoming school and community events. In some cases, parents are deeply involved by meeting with the teacher and together developing a plan to allow their child to be successful. This process provides the opportunity for ownership in the school program, which exemplifies our motto " Children First"!