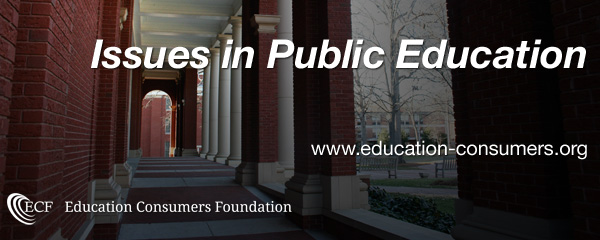 Research and Analysis
There is a great deal of research and policy analysis available on public education issues. The problem, however, is that almost all of it is produced by people and organizations who are a part of the education industry. Published in the Chronicle of Higher Education, "Buyers and Sellers of Educational Research" brings to light the underlying conflicts of interest and their impact on what the public is given to understand about educational research findings. A recent newspaper article, "Yogi Berra wisdom on educational research." highlights a second complementary issue: the ease with which good research can be ignored to the detriment of effective schooling. Public education's status as a regulated monopoly also serves to enhance the prominence of certain educational perspectives and to insulate them from the demands of parents, the public, and their elected representatives. Thus despite vast research and development efforts undertaken over decades, certain theoretical and institutional constraints effectively impose boundaries on the educational research that is undertaken and published. For more on this issue see:
Regarding the institutional restraints at work in higher education research, and the capacity of schools of education to reform education:
As a nonprofit organization that relies exclusively on support from education's consumers, the Education Consumers Foundation has published a series of briefs that examine education issues from a consumer perspective. Check them out below.